On Thursday, May 25, seven of our UYBC members had the honor of singing
The Star-Spangled Banner
(mostly Val Hicks' arrangement) and
America The Beautiful Overlay
(Joe Liles) at the U. S. District Court in Marquette, Michigan. Our songs welcomed 10 new Americans at their Naturalization Ceremony.
It was both a humbling and motivating experience for all of us, especially looking around and seeing the judge, assembled dignitaries and friends of our new citizens singing their part (of the Overlay). The room, our hearts and ears were full. If you get the chance to do this in your area, we definitely recommend you do so.
The UYBC would like to thank The Honorable Timothy P. Greeley and Ms. Carole Poggi for allowing us the honor of attending this ceremony. Also, special thanks to Ms. Melissa Moffatt for assisting with photography.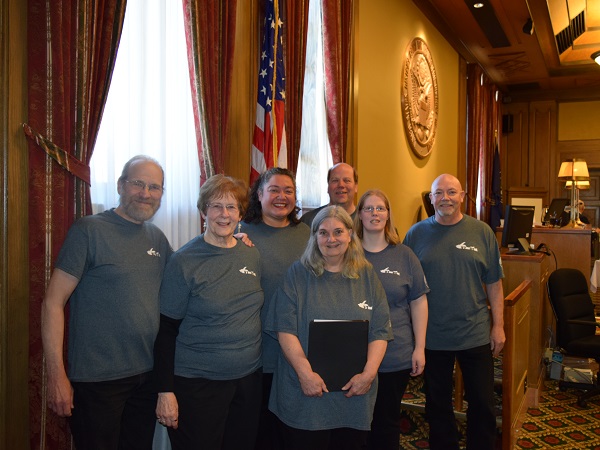 Members attending: Mel Last, Barb Budinger, Marlina Martínez, Colleen Carlyle, Pete Stephens-Brown, Amanda McLeod and Roger Rhodes.